Product details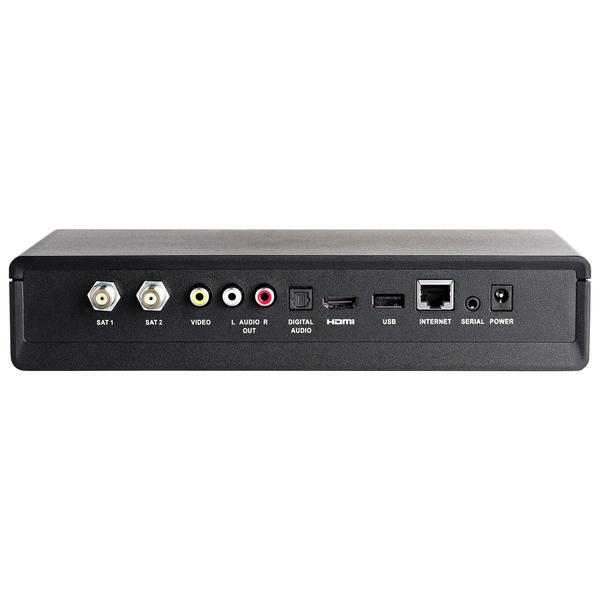 Arris HDVR 830 HDPVR satellite receiver
Item SKU:
1052
Category:
Satellite Receivers
Brand:
Arris
TV on your schedule! Easily record your favorite shows for later viewing.
Price: $299.99
Earn 299 SATVantage Rewards points with this purchase!
This item is temporarily out of stock
Please contact us for an ETA on this item. You may also follow us on


BUILT-IN HARD DRIVE – Record up to 175 hours of standard definition, 45 
hours of High Definition programming, or a combination of the two (Hours may vary 
depending on content.)

SMART PVR TECHNOLOGY – Customize your series recordings with only new 
or all episodes in HD, SD or even 3D

DUAL TUNER – Record two new shows while you watch a third from your 
recordings list.

TIME TRAVEL™ – Skip forward instantly to avoid certain parts of a recorded 
program, or jump back to see something again – like a great goal or slam dunk.



100% digital.
Flexibility to watch standard digital or High Definition programming on your HDTV.
NEW INTERACTIVE ON-SCREEN GUIDE – Find out what's on up to 14 days in advance.
ENHANCED PARENTAL CONTROLS – Prevent access to locked content, including program titles.
POWERFUL SEARCH FEATURES – Find your favourite program by title, or locate whatever you're in the mood for with our expansive genre search.
3-in-1 Ultra High Frequency remote that controls your receiver and most TVs and home theatre systems
Digital optical connection for Dolby Digital 5.1 Surround Sound capability.
HDMI OUTPUT – Stunning 100% digital picture and sound, all in one cable.
State-of-the-art hardware manufactured by Arris
Compatible with Digicipher II 8PSK and MPEG4 signals used by satellite providers such as Shaw Direct
Compatible with Descriptive Video Services and Closed Captioning