Product details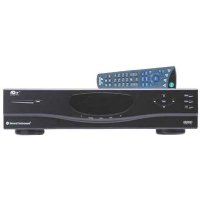 HITS TV DSR-922 satellite receiver
Item SKU:
0529
Category:
Satellite Receivers
Brand:
Motorola
Upgrade your analog C band receiver and subscribe to HITS TV with the DSR922!
Price: $399.99
Earn 399 SATVantage Rewards points with this purchase!
Discontinued
The Motorola 4DTV digital satellite receiver single-box solution allows you to surf between analog and digital channels in a totally seamless fashion. With its digital audio outputs, advanced remote control, commercial-quality picture performance and integrated GUI system, the DSR-922 makes access to a universe of broadcast entertainment easier than ever before. The Motorola 4DTV digital satellite receiver is the perfect centerpiece for any home theatre system.


Please note that this unit is refurbished and tested to ensure it is in good working order.  We replace the on-board battery of every unit we sell in order to prevent receiver memory loss.