Product details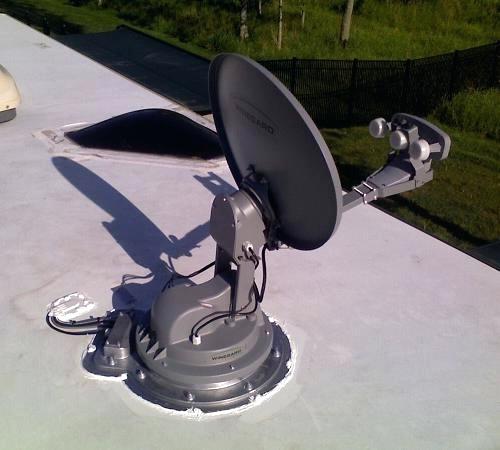 Winegard SK7003 + SKA733 Trav'ler sat system
Item SKU:
0807
Category:
Satellite Dishes
Brand:
Winegard
Roof mounted RV automatic 75cm satellite dish

Price: $2,999.99
Earn 2999 SATVantage Rewards points with this purchase!
Receive your satellite Direct service on the road anywhere in Canada, United States 
and parts of Mexico with the fully automatic SK-7003 Trav'ler satellite dish from 
Winegard.  This unit features simple one button operation where the dish will 
automatically aim to the correct position for maximum signal when parked.

Dish includes new xKu LNBF for reception of all 3 satellites currently used by Shaw 
Direct.  Unlike lower cost units, the Trav'ler receive all 3 satellites simultaneously so 
there is no delay when tuning to a channel from a different satellite.  

LNBF includes 4 outputs so up to 4 tuners can be connected.  This is convenient if 
you wish to bring your receiver and TV outside when the weather is nice  as you 
would be able to run a separate coaxial cable from the top of the RV directly to your 
outdoor receiver.