Product details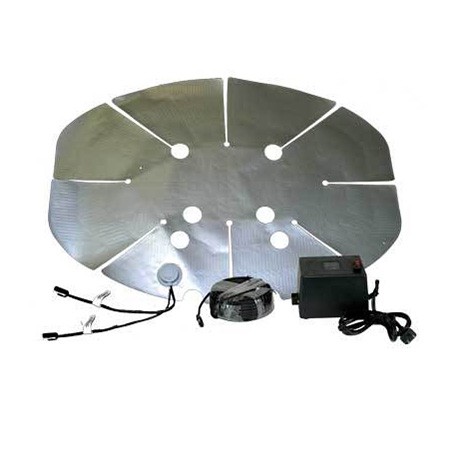 HotShot heater for Shaw Direct 60e satellite dish
Item SKU:
0779
Category:
Satellite Dish heaters
Brand:
Winegard
Beat the snow from impacting your satellite reception with an automatic dish heater

Price: $269.99
Earn 269 SATVantage Rewards points with this purchase!
The HotShot heating element has an automatic thermostat that turns on just above freezing temperatures and off when the dish surface heats up. The HotShot heating element is an exclusive patented invention of Perfect 10, has been offered for over 13 years and is used by many thousands of dish owners in snowy climates to aid reception when the weather gets testy.


    Durable vinyl material lasts a long time

    Etched foil resistance heating element

    Multiple heat zones apply the maximum heat where it's needed most

    M Acrylic adhesive assures a tight bond to the antenna

    Conforms to the reflectors curves and angles

    This power supply provides 24 volts of AC power to the blanket and that power should NOT be exceeded.