Product details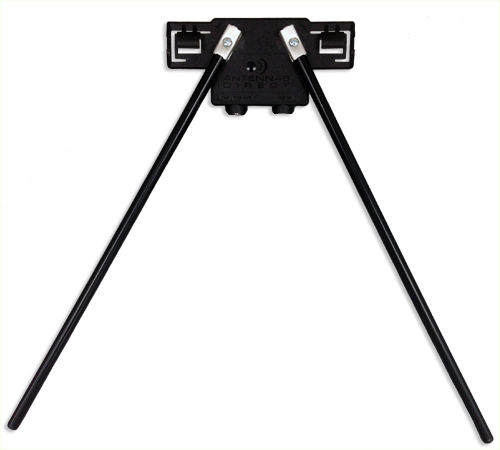 Antennas Direct HDTV VHF Retrofit Kit
Item SKU:
0890
Category:
OTA Antennas
Brand:
Antennas Direct
Universal VHF dipole upgrade kit for Antennas Direct and other outdoor UHF antennas
Price: $34.99
Earn 34 SATVantage Rewards points with this purchase!
 Antennas Direct Retrofit Kit. Easily add 
VHF reception capability to your existing 
UHF only antenna. The VHF Retrofit Kit 
allows you to receives VHF signals for up 
to 25 to 50+ miles from the broadcast 
towers. The kit will attach to most 
ClearStream™ and Bowtie antenna reflector 
screens or the kit can be mast mounted. 
For both indoor and outdoor use. The kit 
includes VHF/UHF weatherproof combiner 
housing, 3 foot RG6 jumper cable with 
weather boot, and 4 zip ties.

Now you can more reliably receive VHF 
broadcasts available in your area such as 
9.1 CFTO (CTV Toronto), 10.1 WHEC (NBC 
Rochester, NY), 10.1 CKVR (CTV2 Barrie),  
13.1 CKCO (CTV Kitchener), 13.1 WHAM (ABC 
Rochester, NY) and 67.1 WBBZ (MeTV 
Buffalo).  Kit includes everything needed 
to convert a UHF to a UHF/VHF. Assembly 
instructions included.